Origin Creates Potential

Origin is the single most important factor in determining coffee's quality. As with wine, soil, elevation, precipitation and climate all work together to define how good coffee can be.

Our farms are in the Central Andean mountains of Antioquia and Sierra Nevada's Magdalena. These are in some of the world's finest growing regions for arabica coffee. Each farm sits on the forested slopes of mineral rich extinct volcanoes, and our proximity to the equator leads to two harvest seasons. Our main harvest is September though November and our traviesa harvest is April through June.

Campoamor has a special place in our hearts. This 63.7 hectare farm in the north west part of the country is the first in our family and where it all began. Here we grow Colombia and Castillo varietals.

La Sierra is a beautiful property on the slopes of the extinct volcano Cerro Bravo. It has a large, traditional home that make it the perfect place to host visiting members of the coffee community. Some consider La Sierra our jewel in the crown. On 67.4 hectares we grow Colombia, Castillo, Tabi, Caturra and Pajarito.

Mango Chiquito sits atop two step ravens with majestic views of Fredonia, to the north, and a vast valley to the south. On 49.9 Hectares we grow Castillo and Colombia. Fredonia is also the home of the Oro Molido Foundation, our non-profit organization supporting rural communities surrounding our farms.

El Tablazo is surrounded by rolling mountains and beautiful rivers. While we're proud of our 93.6 Hectares growing Castillo, Tabi and Colombia varietals, the most special thing about El Tablazo is the small village and school at the heart of the farm.

Potosi is our smallest farm at 15.4 Hectares. Its remote location, deep in the central Andean Mountains enjoys mineral rich soils that create truly unique coffees from Castillo and Colombia varietals.

Vista de Nieve is a magical piece of property on 34.6 hectares producing Colombia and Castillo varietals. It was carved out of the Sierra Nevada mountain range by an enterprising American who saw the lands potential for coffee. Situated above an ancient city that was hidden in the Colombian jungle for centuries and surrounded by a famous bird sanctuary, Vista de Nieve is one of the most special coffee farms in Colombia.

Our portfolio of coffees include varied cup profiles and we have created micro lots to showcase single origin beans of the highest quality. Each of the micro lots represents unique flavour profiles that have a wide range of customisability through the preparations and roasting process.

Sustainability is at the heart of everything we do. Not only does it protect the environment that is essential to our coffee, it guarantees economic stability and social support to the communities that depend on our farms.

In addition to our farms in Colombia we have two farms in Tanzania where we are bringing the best practices from our Colombia to blend with great coffee knowledge and the perfect soils of Tanzania.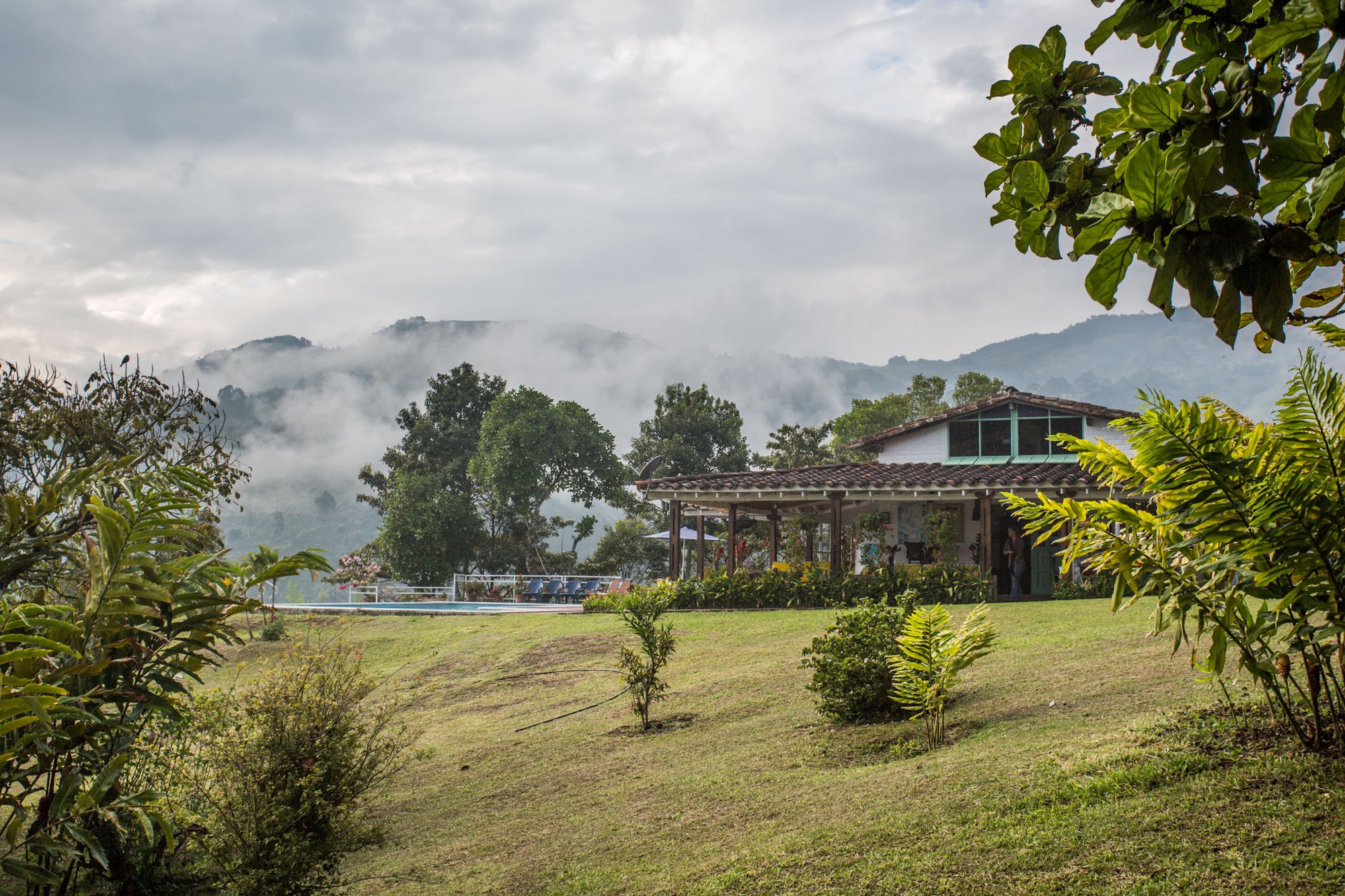 Speciality coffee farms Colombia
Campoamor. 61 Hectares, 1250-1750 meters above sea level.